Back Injuries

Train-Car Accident

Car/Tank Explosions

Chemical Release
Human Factors Engineering- Ergonomics
Bioengineering

Elderly Living Space Safety

Exercise Equipment Accidents

Patient Care: i.e.,mesothelioma/cancer

Hospital Surgical/Care Procedures

Slip and Fall Hazards

Warning Effectiveness and Adequacy

Flavor & Fragrance Hazard Analysis
Product Safety and Analysis
Hazard and Risk Analysis
Service, Maintenance, and Rental Liability
Machine Guarding & Entanglement

Material Handling - Fork Lifts, Conveyors

OSHA Compliance

Crane Accidents
Chemicals: Manufacturing, Exposure & Labeling
OSHA Hazcom 2012 SDS and GHS Labeling

Chemical Caused Cancers - Carcinogens

Mesothelioma and Bronchiolitis Obliterans

Asbestos, Benzene, Diacetyl, Lead

Health Hazard Warnings

Toxic Tort Litigations - Warnings Analysis

OSHA Hazcom 2012 and GHS Analysis

GHS-SDS Safety Data Sheet Compliance

Ground Water Contamination
Boats & Recreational Vehicles:
Boat Design and Warnings

ATV Design, Operation, Warnings

Personal Watercraft

Operator Behavior

Bicycles, Tubes, Skis and Boards

Maritime Marine Safety
Vehicle Driver/Pedestrian Visibility

Scaffolding, Ladders, Fork Lifts, Cranes

Power Tool Repetitive and Immediate Injuries

Structural Failures

Faulty Construction Cmponents

Architectural Errors
Miller Hydroelectric Plant

Electrical Fire Causation

Static Electric Explosions

Equipment Electrocutions

Protection Circuit Failures

Ground Water Contamination
Miller Technical Bulletins:
Accident Investigation

Car/Truck Accident Reconstruction
Black Box Crash Data Retrieval (Bosch CDR)
Visibility and Reaction Time Analysis
Slip/Fall off Trucks & Construction Vehicles Egress/Ingress Standards and Analysis

Carbon Monoxide Poisonings/Warnings
Driver Displays, Controls and Recalls
ARAS 360 Reconstruction Software

Human Factors, Ergonomics and Recalls

Seat Design and Air Bag Deployment
Insurance Subrogation and Forensics:
Accident Investigation

Electrical Fire Causation
Chemical Explosion/Leakage Damage
Defective Equipment Injuries
Premise Damages and Slip/Fall Injuries
Worker's Compensation Claims

Liquor Liability Claims

Negligent Equipment Maintenance
Warnings, Instructions & Packaging:
Hazard Analysis and Warnings Design

GHS- SDS and Product Label Compliance

User Manual Design
Package Label Designs
ANSI Z535 and ISO Compliance
Product Recall Response and Strategies
Chemical and Pharmaceutical Warnings

Tobacco and Alcohol Labeling

ATV CPSC Miller Labeling Project

Warning Effectiveness and Adequacy
Fire and Explosion Investigations

Flammable Vapor Fires

Propane and Natural Gas Explosions

Fertilizer Manufacturing Accidents

Process Piping Ruptures

Electrical Protection Failures

Home Fireplace and Electrical Failures
Miller Engineering Experimental Farm

EPA Pesticide Regulations

Farm Equipment Warnings

Farmer Chemical Exposures
Tractor, Storage and Harvesting Accidents

Food Born Illness Analysis

Flavor & Fragrance Hazard Analysis

Hazard Analysis & Critical Control Points

(HACCP)

Food Safety Modernization Act (FSMA 2012)
Home and Retail Store Slips and Falls

Appliances & Tool Injuries and Fires
Children: Furniture, Choking,Playgrounds,

Strangulation, Pools &Spas

Personal Watercraft, Exercise Equipment
ATV, Boats, Bicycles, Boards
Ladder, Stair, Step and Railing Accidents

Elderly Facility Safety

Vehicle and Product Warning Efficiency
Powered Tools and Equipment
Injuries and Hazard Analysis

On Product Labels

Warnings

Operator Manuals

Log Splitters

Chipper Shredders

Pressure Washers

Generators

Drills, Saws, Lathes

Grinding Wheels

Carbon Monoxide Equipment Warnings
Fork Lifts and Man Lifts
Updated 06/11/14
President and Founder:
James M. Miller, PE, Phd; Engineering Emeritus Professor, University of Michigan
Co-Founder:
Mark R. Lehto, Phd; Engineering Professor, Purdue University
Managing Engineer:
Bradley T. Cook, PE - Mechanical
Staff Engineers:
Katie Lyons, PE - Chemical, Environmental
Kelley S. Lodge - Packaging, Safety & Health
Adam Olshove - Mechanical
David N. Lehto - Agricultural
Timothy Trokey, PE- Structural
James Miller & Mark Lehto have coauthored four books on the topic of warnings, instructions and labeling. Their first book Warnings: Volume 1: Fundamentals, Design and Evaluation Methodologies. may have been the first scholarly book totally devoted to the topic of warnings.
In addition Dr. Lehto was the original author of the 2007 edition of Introduction to Human Factors & Ergonomics for Engineers, a textbook used in college classrooms across the country. The revised edition was issued in 2012.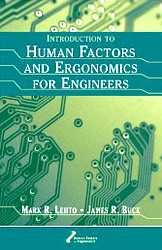 Some Current Warnings Projects
Diacetyl Butter Flavoring Warnings

Carbon Monoxide Equipment Warnings
COMPANY HISTORY
I founded Miller Engineering in 1980 with a mission to provide mechanical engineering, human factors, ergonomics, engineering safety, consumer research, and expert forensic services.
Our areas of expertise also now include warnings and safety instructions, hazardous chemicals and waste disposal, hospital/biomedical engineering, and safety in agricultural and construction. All this is from an engineering perspective in line with the philosophy of Professors Miller and Lehto who are the principals within the company and also affiliated with University engineering departments.
The company is known to be very thorough in building, with our staff, the foundations necessary to suport whatever reports, opinions or testimony might arise from the various projects. Such thoroughness of course does not make us the least expensive, but our success on behalf of manufacturers, distributors, retailers, insurance companies and injured plaintiffs provides the justification.
We would be happy to discuss a potential project with you. (toll free 888-206-4394). All initial consultations with us are, of course, complimentary. Or we can provide you a paper or electronic copy of our corporate brochure and fee schedule via your email or telephone request.
Regards -----James M. Miller, PE, PhD.